Welcome to QETTLE, the home of great-looking, multi-functional kitchen tap appliances that are safe to use, simple to install, and that won't break the bank.  Designed and innovated in the UK, QETTLE taps dispense flows of normal hot and cold water, but ingeniously, 100˚C boiling water and cold, filtered drinking water, too.
Purchasing a QETTLE means you are buying directly from us, your tap's designer manufacturer.  And, as a brand of the Greg Rowe Group, that means we take a huge amount of pride in everything we do.
We have been pioneering innovative kitchen tap design for over 50 years, so whether you're pre-purchase, mid-installation or have an aftersales query, Team QETTLE is here to help.  You'll be talking to the people that designed, assembled, tested and shipped your tap – it doesn't get much better than that!
Here're are just a few of the folk that make QETTLE happen every day.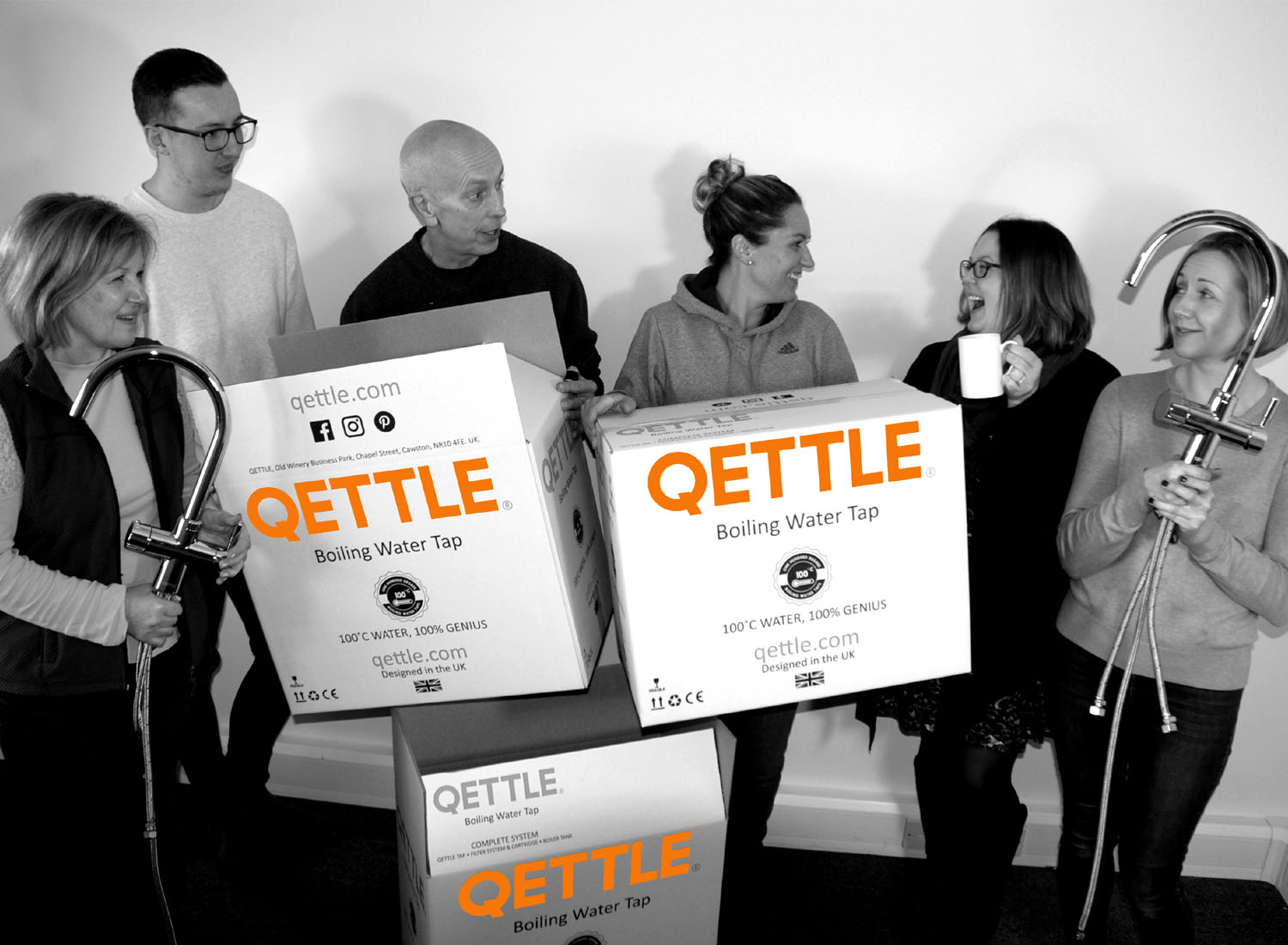 QETTLE® is a Greg Rowe Group brand.