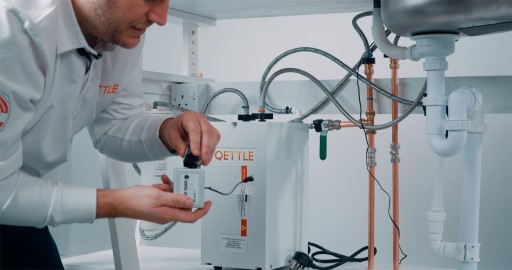 How do boiling water taps work?
To understand how a boiling water tap works, try thinking of its boiler tank, which sits underneath your kitchen sink, as a big kettle. The tank feeds boiling hot water to the tap. Usually, a boiling water tap will also have an undersink filter system. A QETTLE Original 4 in 1 does as you'd expect – four flows of water from a single spout – 100°C boiling water, filtered drinking water, plus normal hot and cold flows.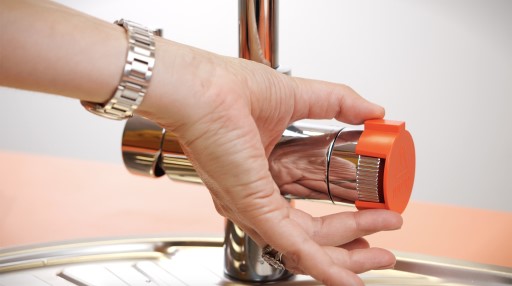 Are boiling water taps safe?
Boiling water tap designs differ, but as a rule, you should be looking for a boiling water tap that offers two-stage safety at the least. All QETTLE taps have a safety clip and a handle lock. Once the clip has been removed, a button on the top of the tap's boiling water handle must be pressed down at the same time as the handle is turned clockwise. This video is really worth a watch – QETTLE's safety features are expertly explained.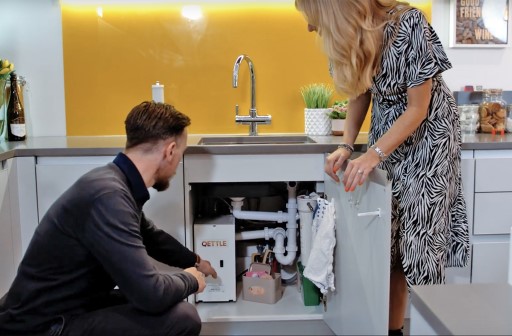 the facts about boiling water taps
You'd think boiling would mean 100°C water, wouldn't you? But beware, because not all taps advertised as boiling dispense truly boiling water. In fact, a temperature anywhere from 85-98°C is much more likely. And that's no good for a proper cuppa! Something else to consider when buying your boiling water tap is ongoing costs. For example, how much will replacement filter cartridges cost and how often will they require replacing?