"I thought I might miss a kettle," laughs Claire, one half of Norfolk/Suffolk developer, B Beales, "but from day one, I decided I'd never be without my QETTLE!"
Many days – and cuppas – later, and Claire and partner Bradley, have thrown open the doors to their latest barn development, Steading Mews in Ashill, south Norfolk. And every kitchen in the beautifully designed, six property development has a QETTLE boiling water tap.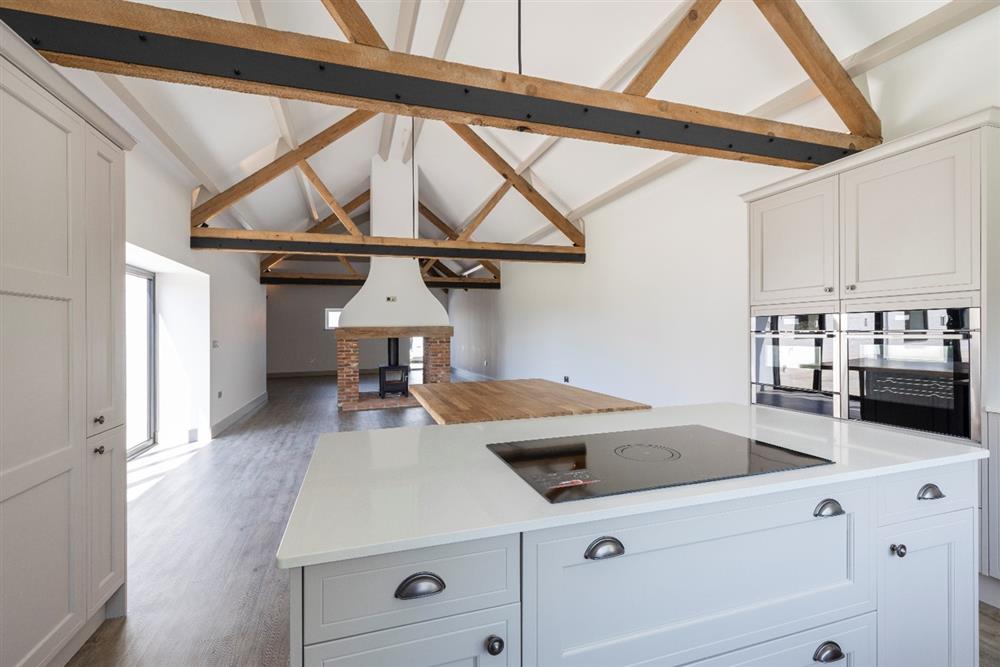 Claire says,
"We fitted a QETTLE in our own new build home and love it. We researched other brands, and even trialled others, but QETTLE is British, relatively local to us, and we like to support local businesses when we can. Plus, like us, they're family-run – so they ticked a lot of boxes!
"It really helped that we'd been able to test the tap in our own home. When you're recommending something as high end and good quality, your personal experience – not just of the product, but of customer support – is so important. And so far, the latter has been outstanding. We're confident that the barns' new owners will love their QETTLE taps as much as we do – and they've certainly been a hit with prospective buyers to date."
For anyone seeking a home that brings together the best of the Norfolk countryside with modern, considered living, it would be hard to beat Steading Mews. But just a couple of years ago, these stunning barns were a tumble-down collection of farm buildings. Original brick and flint had been patched up with concrete and corrugated sheet, and the weeds had run amok.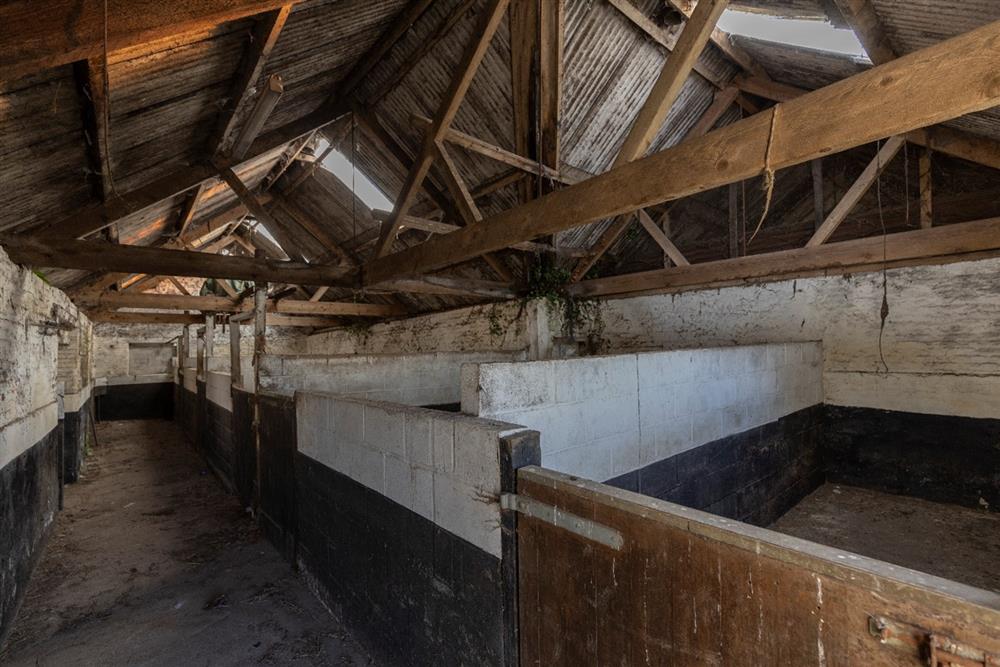 Fast forward to today, and The Forge, The Granary, The Dairy, Hanover Barn, Grange Barn and The Stables exemplify what is possible with vision, an appreciation of local materials, superb craftsmanship and an awful lot of hard graft.
Comments Claire,
"Over the years, Bradley has converted many barns, but this is the first time we have undertaken a complete barn development. It's been so exciting to use our own vision and play around with ideas based on past experience of other projects. As you might expect, there are always slightly more stressful elements – but now that our vision for the site has become a reality, we are thrilled.

"One of the great pleasures of renovating barns is being able to mix the old and the new. Each barn has its own unique features and we've tried to enhance the original character as much as we can. But we've also worked really, really hard to ensure they don't just look beautiful, but that they're also properly functional spaces for modern living. Specifying boiling water taps for the barn kitchens is just one example of how we've done this. They're complemented by similarly well thought out fittings – for instance, slide and hide built-in ovens, water softeners, wine coolers and outside, electric car charging points.
"We're a young, busy family ourselves and we know from first-hand experience how important it is to specify quality, time-saving fixtures. Not long ago, some of these items were considered 'nice-to-haves', but the world has changed very quickly over the last few years, and now, with more people than ever reconsidering their work life balance, they're considered essentials."
A boiling water tap, such as a QETTLE, certainly falls into that criterion. Instant hot drinks are just the beginning – and QETTLE tap owners soon fall into the habit of using their taps for all manner of time-saving 'hacks' from filling pans of boiling water for pasta, vegetables, and rice to making porridge, soup, sauces, stock and gravy on the go. And then there are the quirkier uses. Filling hot water bottles, rinsing away stubborn mud from football boots, removing candle wax… there really are 101 ways to use a QETTLE!
Claire herself adds,
"Everyone knows I'm a tea lover…. Bradley brings me a cup of tea every morning before he heads off onto site and I go to bed with a cup of tea every night, too! I also have to admit to enjoying quite a few cuppas throughout the day – so the novelty of not needing to wait for the QETTLE to boil every time hasn't worn off.
"But when you're juggling a demanding business with an equally varied family life, being able to cut corners – whether it's adding boiling water to a big one-pot casserole, defrosting veggies or just getting the kids' water bottled filled up with filtered drinking water – has been a complete gamechanger."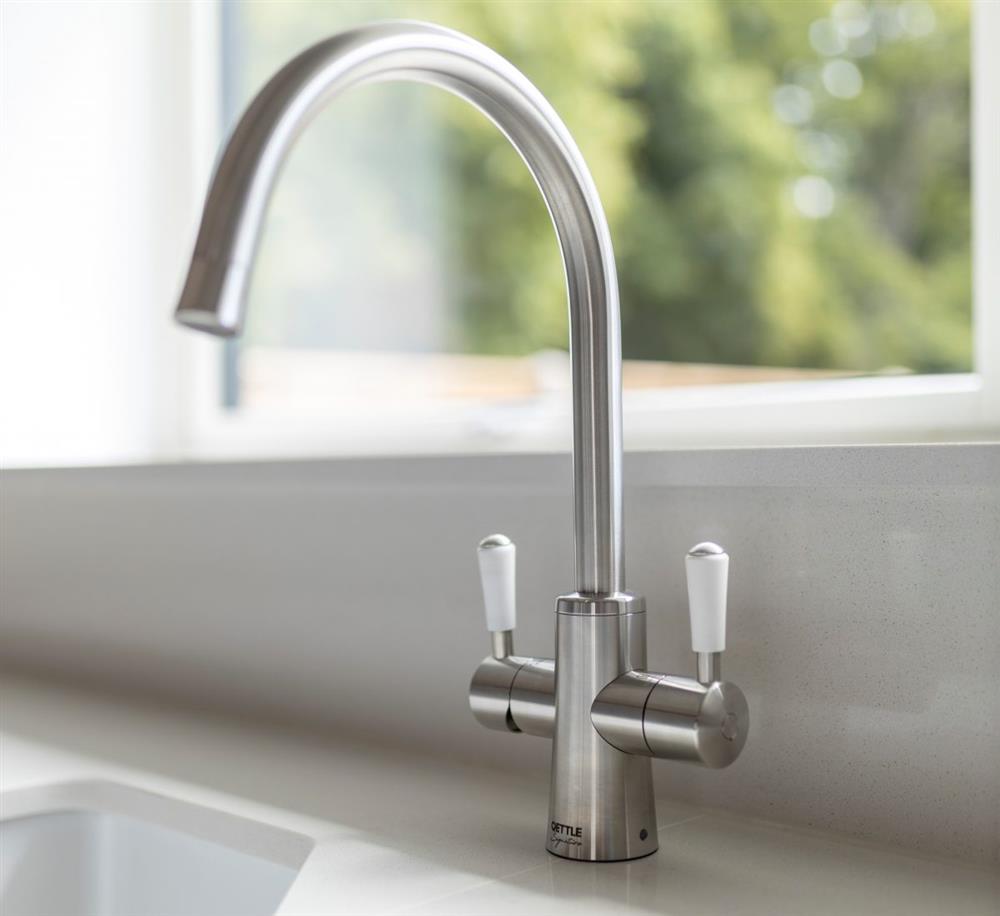 As befits a barn kitchen, the cabinetry is shaker style – read timelessly stylish – and alongside all the mod cons, are key features such as deep, Belfast sinks. The sinks influenced Claire's choice of QETTLE – with their white lever handles, QETTLE Signature Classic taps were perfect. Claire was also appreciative of the solid stainless steel that the Signature taps are engineered from.
She says,
"Material quality is a priority for us – it's a theme that runs through the complete development from top to bottom. In our opinion, nothing spoils a beautiful renovation more than rushing the last phases. It can be tempting to compromise, but it's a false economy – and for us, it's important to pay attention to detail right until we hand over the keys.
"Likewise, the quality of workmanship is just as important. Over the years, we have been lucky enough to have found some fantastic tradespeople who we have built up long term relationships with. They know what high standards we expect, and whilst we work to tight deadlines, we all look after each other."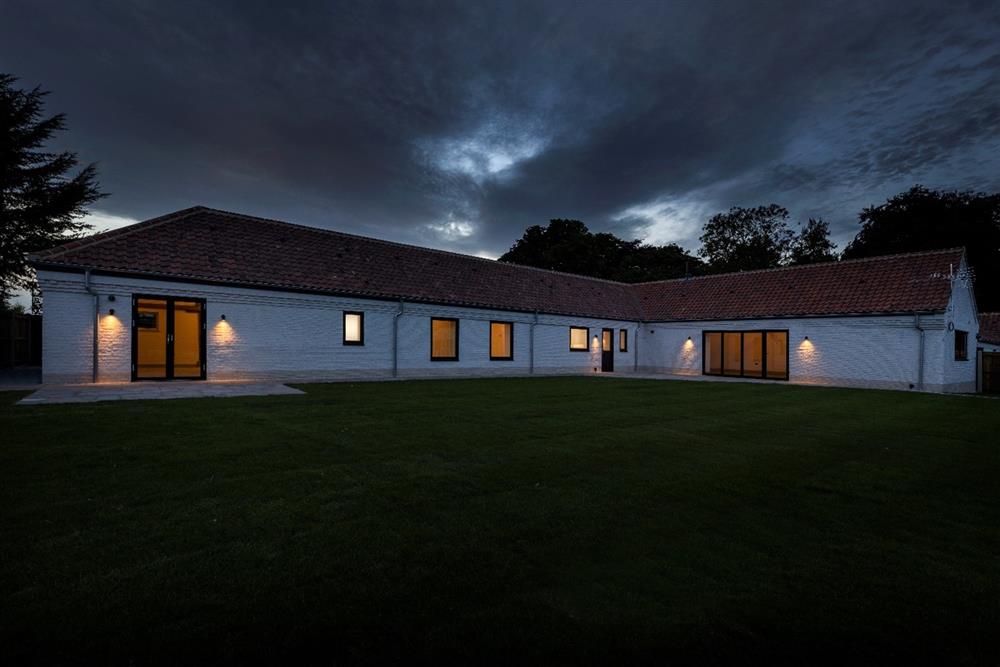 With the first phase of Steading Mews complete, Claire and Bradley are turning their attention to the further four barns in the development. But one thing's for sure – if you're fortunate enough to buy a B Beales' property, you'll not just be buying a beautiful house, but a home. And chances are, a QETTLE cuppa will be waiting…

Find out more about Steading Mews and B Beales Developers – bbealesdevelopers.co.uk