'I'd love to show you this one, last property,' said James Bracey, General Manager of Land & Property for the Holkham Estate.
James had spent much of the morning giving three of the QETTLE Team a much appreciated 'behind the scenes' tour of the magical Holkham Estate in north Norfolk – and as we bumped down a hidden farm track, canopied with beautiful pines, we wondered what could be in store. Rounding a corner, and with the tunnel of trees opening out onto the vastest of landscapes, we found out: Mill Farm Barn.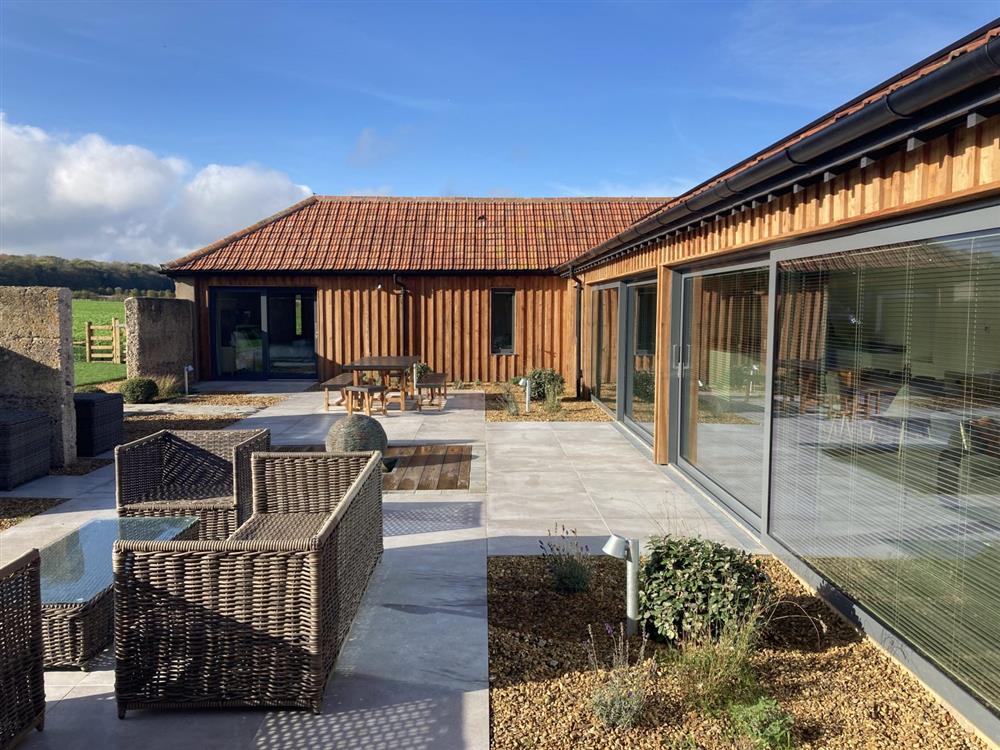 A stunning, and very modern renovation of an old agricultural building, Mill Farm Barn is the Holkham Estate's eighth holiday property. And if you're fortunate enough to be able to stay (visit Norfolk Cottages for bookings), you're in for the biggest of treats.
A single storey building, the barn has been reimagined to give the impression of being open on both of its sides – to its rear are acres and acres of rolling farmland. On the other side, and as far as the eye can see, are the magnificent Holkham pines, which eventually give way to Holkham Beach. And all around are those genuinely huge Norfolk skies that, whilst everyone talks about, you really do have to see to believe.
On our first visit to Mill Farm Barn, the final phase of interior fixing was being carried out, and we armed ourselves with two QETTLE options for James to consider – a QETTLE Signature Modern and QETTLE Signature Classic.
On our second, and with the Barn's QETTLE plumbed and primed for cuppa-duty, we met with Sophie and Clare from Holkham's property team, who were kind enough to tell us a little bit more about the Barn's coming-to-be, and in particular, its interior design.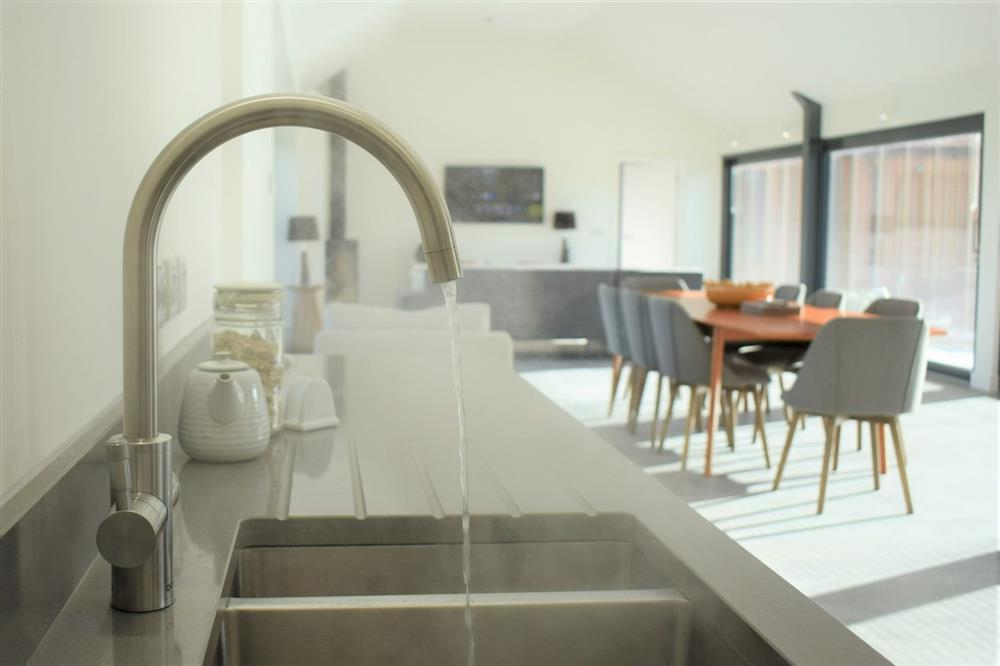 QETTLE
'We'd imagine planning a holiday cottage's kitchen is quite a skill?'
SOPHIE
'It can be, yes. There's the need to balance practical and homely elements. And in the case of Mill Farm Barn, we wanted to avoid any wall-hung furniture. The kitchen and living areas flow into one, big open space which is intended to reflect the even bigger, unconstrained space outside – so it was essential that we kept the walls clear of units. We also wanted to ensure a contemporary feel – so we opted for very understated kitchen cabinetry in clean white, which retains the feel of space and fluidity.'
QETTLE
'And of course, a boiling water tap has been installed – ready to make guests their first Norfolk cuppa! What was it that appealed about QETTLE?'
SOPHIE
'Three things, really. The tap is on-trend – it's such a great example of a kitchen appliance that genuinely makes a difference. It was easy to install and it's energy saving. The last factor is very important to us – it's an ethos that runs through everything we do on the Estate.
'It's early days, but so far, I think everyone has liked it!'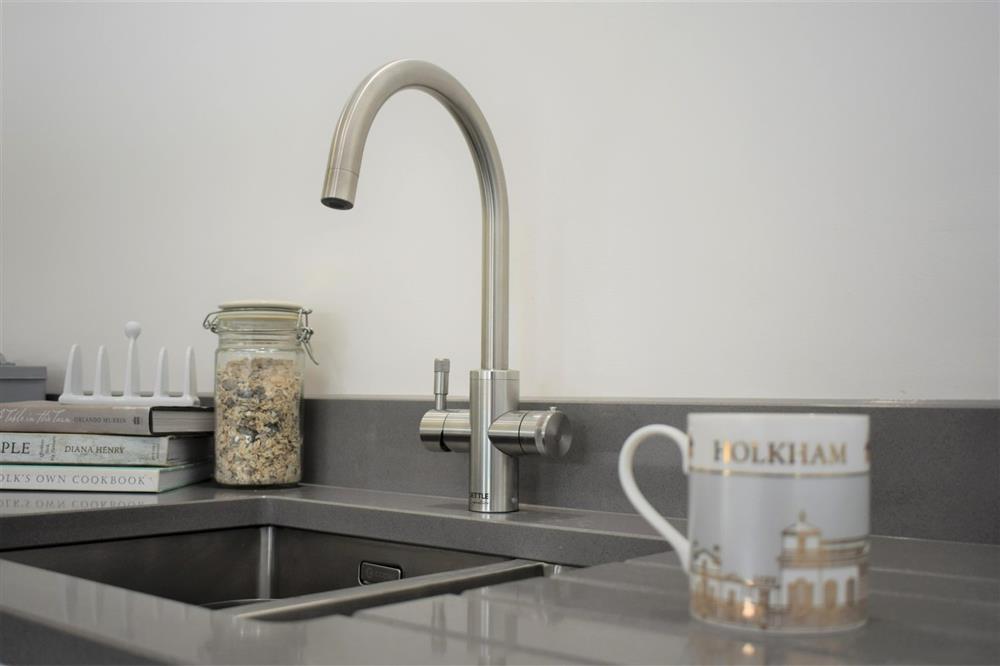 QETTLE
'And you chose a QETTLE Signature Modern?'
SOPHIE
'We did – we felt its slightly more contemporary appearance really flattered the simple, minimalist lines of the kitchen. The finish is also easy going – it's semi-matte and as well as being very easy to care for – complements the other fixtures and fittings in the kitchen.'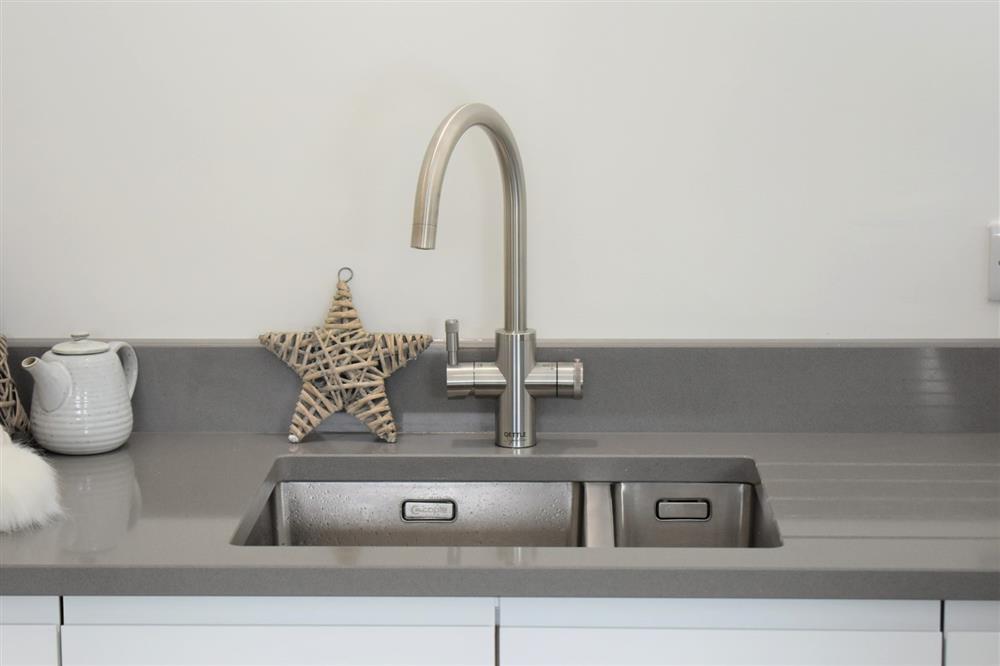 QETTLE
'Does the Holkham Estate work with a specific kitchen design or joinery team?'
SOPHIE
'No, we treat every project individually and we then select the supplier who we feel can best deliver the design brief. We do, though, prioritise working with local suppliers whenever we can – MKM Building Supplies in Kings Lynn, Bath & Co Designs in Thetford, Holkham's Johanna Tennant Design and of course, QETTLE are all Norfolk in their origin – and have helped shape the interior of Mill Farm Barn.'
QETTLE
'Tell us more about the holiday let side of things at Holkham?'
SOPHIE
'We only have a small number of holiday properties – just 8 – and they're quite small properties, such as lodges and follies, that have unique architecture. Norfolk Cottages look after the booking of the lets for us; it's quite a small, 'young' part of the Holkham business.
'Traditionally, we have focused on developing opportunities that create employment for local people – and on the property front, we're keen not to take housing away from tenants seeking long lets. But the properties we have are undeniably special, and we have quite a few guests who will coincide their stay with a particular event at Holkham. That they're all dog-friendly is also very appealing!'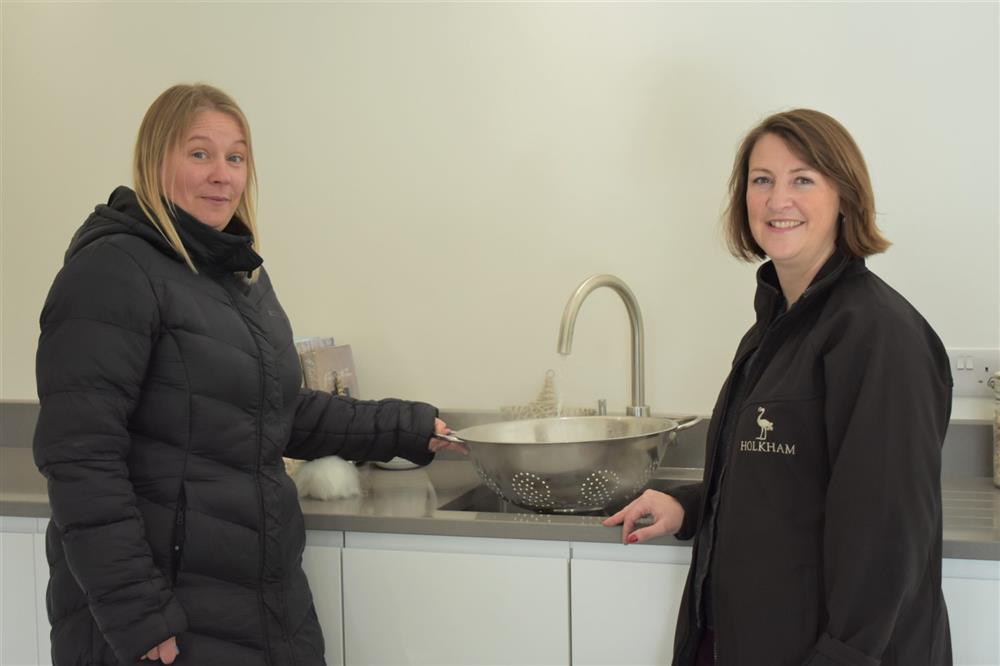 QETTLE
'Last question, Sophie – everyone ends up with a favourite way to use their QETTLE boiling water tap. What's yours?'
SOPHIE
'In the winter, it's got to be the sheer convenience of making a cup of tea so instantly. And in the summer, I love the filtered water being on tap.'
– Visit Norfolk Cottages and search Mill Farm Barn – www.norfolkcottages.co.uk
– Find out more about Holkham and the Estate's calendar of events – www.holkham.co.uk