What could be more Platinum Jubilee appropriate than a cup of tea, and a slice of jammy, buttercream-filled sponge? Especially if the cuppa in question comes courtesy of a one-of-a-kind, crowns emblazoned QETTLE…

The story of our unique Jubilee QETTLE starts over two years ago, when our design team began considering whether it might be possible to create bespoke patterns on the surface of a QETTLE Signature boiling water tap. We liked the idea of being able to offer customers a pattern or insignia that would be completely unique to them, and so we began to experiment with our factory's laser machine to etch a series of repeat patterns.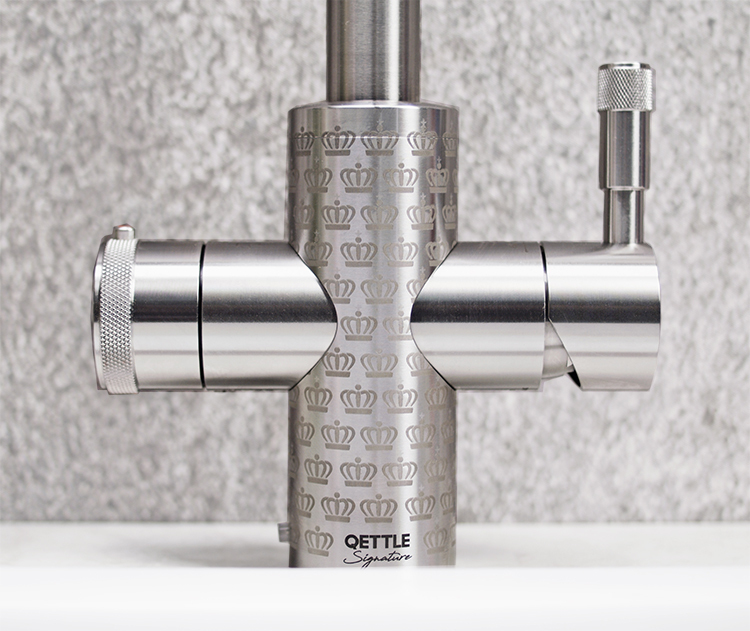 Tulips, cups of coffee, a London skyline… you name it, we tried it. The results were varying and the challenges of achieving just the right amount of shading and hatching to recreate shadows and texture were significant. But when we got it right – wow – what an impact these patterns made! Everyone we showed the patterning to, loved it. Instantly.

We have always been proud of our reputation as innovators. Plenty of companies sell taps. But very few take a tap from drawing board sketches to production. And even fewer companies design and manufacture multi-functional kitchen taps; taps that not only dispense normal hot and cold flows of water, but 100°C boiling water and chilled filtered drinking water, too.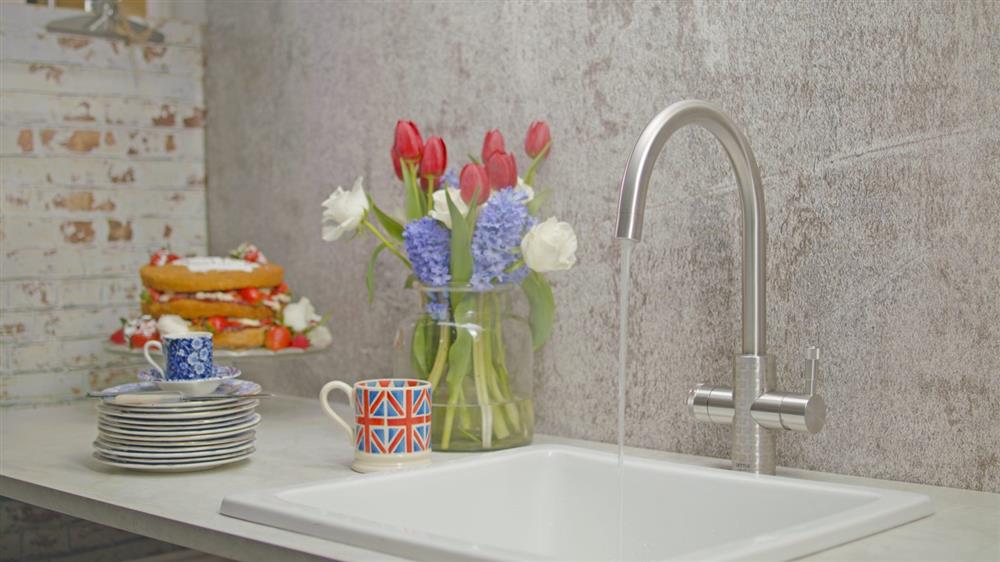 Protecting the ingenuity and product design that underpins QETTLE from being copied is extremely important to us. So, following in the footsteps of other successful patents, we submitted an application to patent our patterning. This month, that patent was granted – making QETTLE's Signature Pattern taps unique to us – and their owners.
Whilst our exclusive Platinum Jubilee pattern is strictly for commemorative purpose, later this year will see the launch of a range of QETTLE patterned taps, with customers ultimately being able to choose a pattern that is unique to them.
Marketing Director Alexandra Rowe says,
"We thought there was no better way to commemorate the Queen's Platinum Jubilee than to create this very special, one-off Jubilee tap. We're very proud to be continuing our tradition of innovation and engineering excellence, and expect the patterning and bespoke pattern options, which are unique to QETTLE, to prompt a good deal of interest."
Watch our Platinum Jubilee QETTLE in action.