Installation your way
Whether you're fitting your QETTLE yourself, engaging a plumber or using a QETTLE Accredited Installer, it's reassuring to know that installing a QETTLE is fuss-free.
If you're still doing your homework, a great place to start is our pre-install checklist, which covers everything you need to know from water pressure to working out what will go where under the sink. Our step-by-step installation video is a must-watch.
Installation Checklist
For further information, click through to the full checklist at the bottom.
Connection to a mains water supply, with both the hot and the cold water having a pressure between 1.5 Bar and 5 Bar for a QETTLE Original, or a cold water supply between 1.5 and 5 Bar for a QETTLE Mini.
A standard 13 Amp plug socket to plug in your boiler tank.
The ability to shut off the water.
An under sink waste pipe already in place.
Room for your boiler under the sink.
A 35mm hole for the tap and space behind the tap.
Checklist in Full >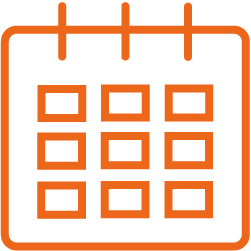 Demand for Accredited Installations is high, so please be aware that getting your QETTLE in and kettle out could take a little longer than usual.
Check to see if a QETTLE Accredited Installer is available in your area.